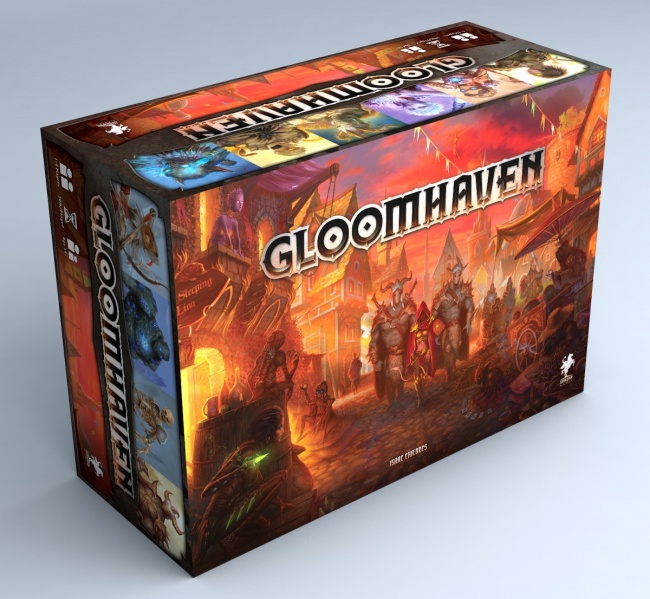 Surprise hit
Gloomhaven
will soon be re-released in a second printing, featuring revised rules and scenarios.  It is expected to ship in August.
The legacy-style cooperative dungeon crawl board game Gloomhaven was released earlier this year (see "'Gloomhaven'"), and sold out almost immediately.  Unexpected demand and the highly allocated supply quickly resulted in highly inflated prices for the game in the market place, an issue discussed at some length in a recent column by Scott Thorne (see "Rolling for Initiative--No, 'Gloomhaven' is Not Overpriced").  Cephalofair Games' Isaac Childres (and Gloomhaven designer) recently revealed to ICv2 that the initial print run was 10,000 copies, nearly 8,000 of which were pre-sold, leaving only 2,000 copies for retail distribution.
Cephalofair is now preparing a second printing of the game.  Hoping to avoid the supply issues before, the company is taking steps to ensure that sufficient copies will be printed.  In a statement to ICv2, Childres stated, "We'll have a pretty accurate number for the demand when we go to print—all the current Kickstarter backers plus we are also taking pre-orders from distributors to avoid the retail shortages of the first print run.  So we'll have a definite number of what we need to print, plus we'll print more than that to make sure it stays in stock for a while."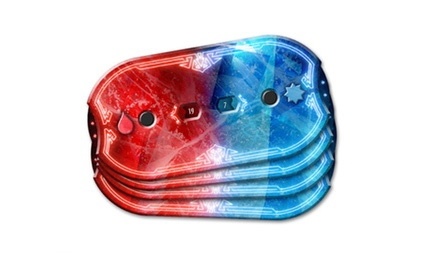 The new printing will not, however, be a straight reprint of the original game.  The game will have a revised rulebook and scenario book.  A set of four new health and experience tracking dials have also been added to the game.
As with the first print run, Cephalofair is funding the project through a Kickstarter campaign.  The campaign has already attracted over $2,280,000 from more than 24,000 backers as of April 18, with 13 days remaining.  If it continues at this rate, Gloomhaven is likely to break into the coveted "Top 10" of hobby game Kickstarter campaigns (see "'Rising Sun' Illuminates Top 10 Tabletop Kickstarter Chart").

https://icv2.com/articles/news/view/37298/gloomhaven-returns