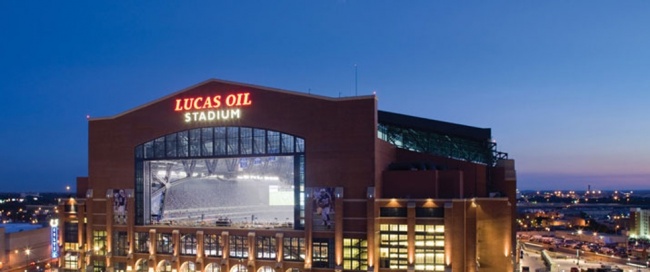 Gen Con has announced expanded exhibition and event space will be used at the Lucas Oil Stadium (LOS), including a special showcase recreating the first Gen Con, held in 1967 in Lake Geneva, Wisconsin, on the football field's 50-yard line.
Gen Con has been maxing out the limits of available space in the Indianapolis Convention Center for a while (see "
Gen Con Nearing Limits of Indianapolis
"), and added 20% more exhibit space by expanding into Lucas Oil Stadium space and reconfiguring use of the space in the convention center last year (see "
Gen Con Attendance Flat Vs. Last Year
").  This year, Gen Con has entered into a new space agreement with the stadium, which will see Gen Con's games library and Pick-up Play space relocated to the LOS field.  As part of the historic Gen Con 50 convention, an area on the 50-yard line will host a homage exhibit recreating Gen Con 1, which took place in the Horticultural Hall in Lake Geneva, Wisconsin.  The space will include gaming artifacts and tributes to early Gen Con events. Guided tours of the museum experience will be offered, as well as a chance for fans to take a picture of themselves in the tribute façade of Horticultural Hall.  Gen Con will be offering new "weekend pass" event ticket options for this area.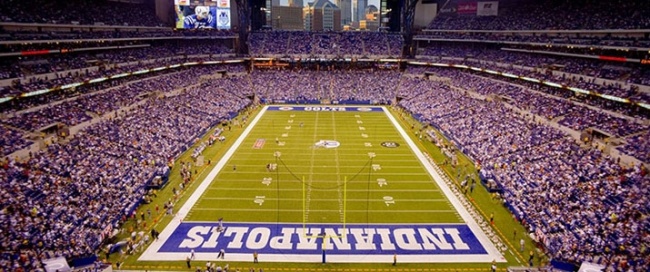 Other LOS field activities will include activities hosted by Mayfair Games, Twilight Creations, and Wizkids Games.  A free-to-play Kids' event space will be located on the field as well.  True Dungeon and Anime & Animation events, which were held in the LOS convention and meeting spaces last year, will return to the space as well.
Gen Con recently announced David Hoppe would take over as President of the organization in May (see "
Gen Con Gets New President
").
https://icv2.com/articles/news/view/37274/gen-con-plans-historic-tribute-first-convention