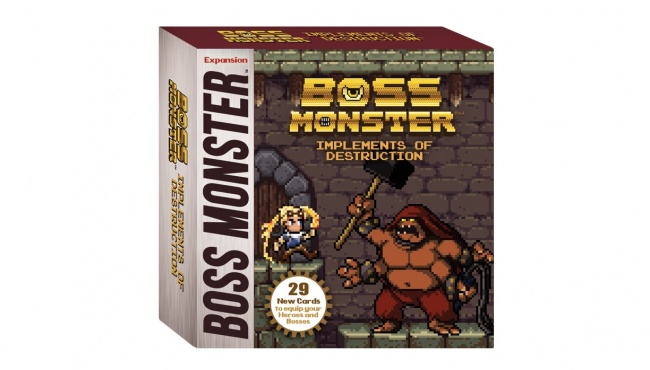 Item cards make up the majority of the newest expansion for Brotherwise Games'
Boss Monster
card game.
Implements of Destruction
will release on June 14.
Boss Monster:  Implements of Destruction will be a small expansion set with a total of 29 new cards for the retro arcade style game.  The new cards include five new Bosses and 24 new Items.  This will be the first set to feature Items since the Tools of Hero-Kind expansion.  Some of the Item cards will be Explorer Items for use with the Crash Landing expansion.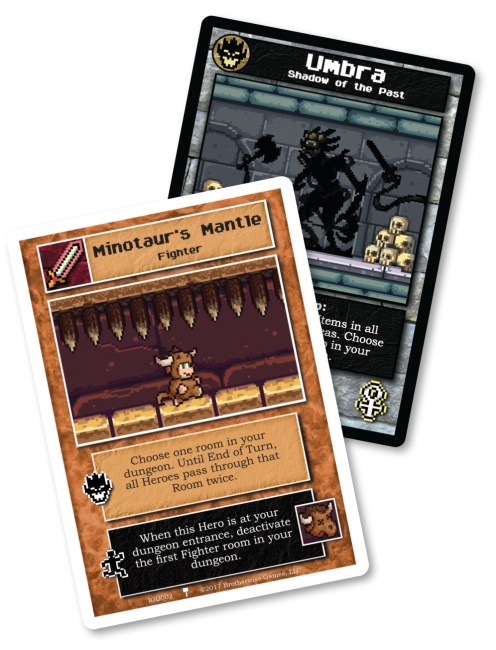 The expansion is compatible with both
Boss Monster
and
Boss Monster 2
, and requires one of these sets to play.  MSRP is $9.95.
In January, Brotherwise launched its second annual organized play program (see "'Boss Monster' OP Levels Up With Season 2").  Boss Monster has proven to be a hit for the company, grabbing the number eight slot in ICv2's top 10 list for last fall (see "Top 10 Hobby Channel Card/Dice Games--Fall 2016").

https://icv2.com/articles/news/view/37262/boss-monster-introduces-implements-destruction