Goodman Games continues its efforts to bring back classics  from the early days of fantasy roleplaying with two new projects:  Collector's Editions of early Dungeons & Dragons modules, updated for Fifth Edition, and a Dungeon Crawl Classics:  Lankhmar boxed set.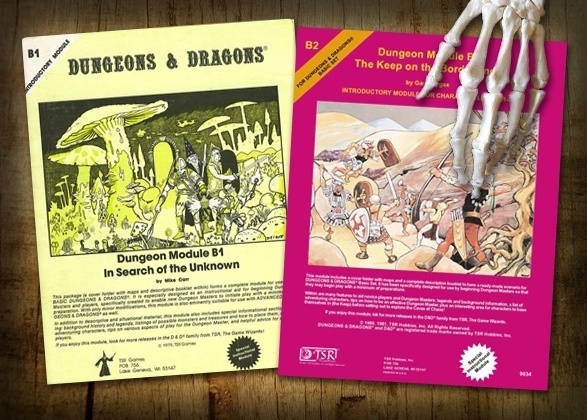 Goodman has announced a deal with Wizards of the Coast to produce a series of 
Collector's Editions
 of some of the earliest 
Dungeons & Dragons
 modules.  The first book in the series will be a hardcover volume that will include two of the modules from the 1970s, updated for use with the current 
Dungeons & Dragons Fifth Edition
 rules set.  The two modules will be "B1," 
In Search of the Unknown
 and "B2," 
The Keep on the Borderlands
. 
In addition to digitally restored versions of the original material, the book will have historical notes and commentary from TSR insiders Frank Mentzer, Luke Gygax, and Mike Carr, the author of In Search of the Unknown.  All new Fifth Edition content expanding on the two adventures will round out the content for this hardcover book. Release is planned for Gen Con. MSRP was not announced.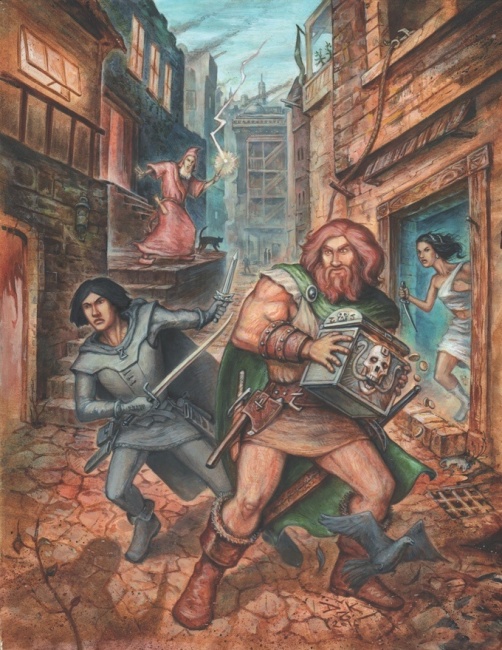 The world of which
Lankhmar
was a part, the setting for another Goodman product, was created by one of the pioneers in the fantasy genre, Fritz Leiber, when he published the first stories about the city in 1939.  All told, he would write more than 40 tales about the world during his lifetime.  Gary Gygax referenced the works as one of the inspirations for
Dungeons & Dragons
.  Now Goodman Games has entered into a license with the Fritz Leiber estate to produce a new official campaign setting for its retro fantasy role-playing game
Dungeon Crawl Classics
.
Dungeon Crawl Classics:  Lankhmar will be a boxed set including four books about the world and how to use it in the game, written by Dungeon Crawl Classics veteran Michael Curtis.  A map, and tokens for use in the game will also be included.  Additional material may be added to the set, depending on the success of the project's Kickstarter campaign—which has attracted over $90,000 in pledged support from over 1,000 backers thus far.  The campaign does include a retailer-only backer package, which includes three copies of the set and the stretch goals.
Lankhmar is not a stand-alone product.  A copy of Dungeon Crawl Classics core rulebook is also needed to play.
Goodman Games recently completed its Judges Guild Deluxe Collector's Edition, with 200 pages of early fantasy RPG materials (see "Goodman's Judges Guild Collection Coming to Trade").

https://icv2.com/articles/news/view/37218/new-edition-hardcovers-early-d-d-modules